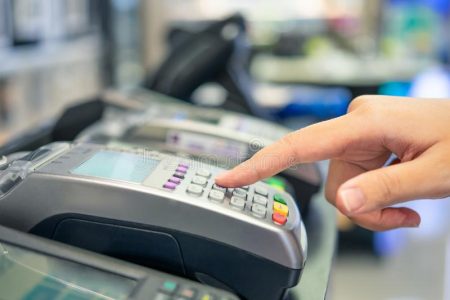 Ever since the card swipe machines have arrived, businesses have hugely benefited from the many advantages that it provides. Contrary to most conventional beliefs that the majority of Indians still practice cash transactions, card swipe machines are really a lifeline to medium, small and even large scale businesses. Connectivity, mobility, security are just some of the many advantages of this little invention that has proven to be dynamite. Earlier when businesses were launched, a lot of the customer base was hard to retain, due to the insistence of cash transactions. Swipe machines have now made businesses operate smoothly even for small transactions. For e.g. our local grocery store too has invested in the mPOS machines that can keep the cash flow going even when the customer is low on cash.
Also Read: How Smart, Wireless POS Solutions Are Remodeling India's Retail Market
Advantages of card machines
Ever wondered, you walk into a store and pick or choose some things of your daily needs and walk to the cash counter only to realize you have just the exact tender to take you back home? You needn't postpone this as most businesses or stores have relaxed their rules and you can swipe your card right away for a bill of 100/-.
Businesses can now prosper from this since customers now prefer to pay by card instead of cash. It also encourages them to do impulsive shopping, beneficial for the businesses. Business is all about competition and introducing the option of card payments can bring one at par with competitors. It can legitimize the business by bringing in several alternatives for the customer.
Card swiping can, therefore, bring in a wider customer base. It can be used easily for customers, who can pay online, by mail or phone which benefits the business. This really broadens the customer base, thanks to the flexibility that card machines offer. Card payments generally clear much faster than cheque payments, which also makes it quicker for cash inflow.
A regular statement of card transactions can make it easier for businesses to reconcile instead of cash transactions. Also, the most beneficial advantage is the security that credit card machines inherently provide. The implicit checks, that card machines provide, by checking the customer's bank account and funds' availability, make it easier for card transactions to happen smoothly.
Also Read: Top 7 Mistakes Retailers Make When Choosing A POS
Disadvantages of card machines 
With every new technology that is introduced in our daily lives, there is an implicit risk of fraud. Exposure to fraud transactions, sometimes due to forged signatures, insufficient customer checks and other factors can create a bottleneck for business. The resolution required for fraud checks, the verification can be an exhaustive and time-consuming process.
Liability to resolve disputed card payments can bring in some risk and security measures need to be kept in check for the same.
For cards from American Express and Diners Club, a separate agreement needs to be made with the card company. The staff too, need to be trained to be able to handle card payments and subsequent situations in case of network error or any other issues.
Also Read: Top 10 Benefits Of Accepting Credit Cards For Payments
Credit card – Future of Business
Despite the disadvantages and some risk factors involved, credit card swipe machines are the bright future that we all need to imbibe. The flexibility provided by these machines can really take the business to the next level. So, right from a Kirana store owner to a formal retailer, everybody can benefit enormously with a swipe machine. It can globalize the business, make it reach a wider audience, and expand outreach within no time. With the seamless shopping experience that the business can provide using a swipe machine, it can incorporate more features that can engage the customer positively.
As we swiftly move towards a cashless economy, the government is witnessing a 40% growth in the number of Debit/Credit cards issued. That said, the regulators can introduce attractive offers and incentives that can make customers and merchants move towards cashless payments.
Collateral is one of the biggest problems for retail store businesses looking for loans. Our unsecured loan solution eliminates this barrier and allows you to achieve your business goals in a simple and hassle-free manner. With minimum documentation and eligibility requirements, your search for the best business loans for your retail shops ends at Indifi. Call us or send us an email to apply for an unsecured business loan and know more about our offerings.