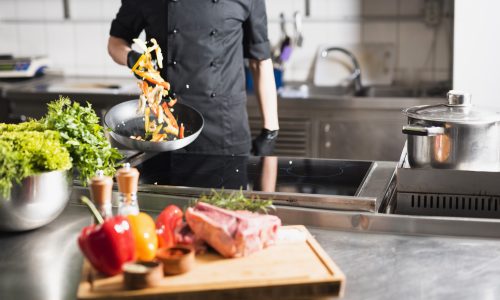 If you have dreamt of opening your restaurant for years, this is the perfect time to plan on this. To help you make a recipe for restaurant business success, we have made a complete guide to ensure you have every ingredient you require for opening a restaurant with self-esteem. While opening a restaurant appears exciting, it is also time-consuming and one of the hardest businesses to launch and run successfully. Hence, to make your restaurant business successful, you will require investing some serious time and funds. This blog will offer you a list of tips that address everything from making a perfect business plan to acquiring business finances for increasing cash flow, helping you accomplish long-term success.
Also Read: How Online Delivery Services Boost Restaurant Business
1. Have a detailed business plan
A detailed business plan charts the course for your success. Start with a lean plan to keep the entire process simple. Consider your plan as a living document that you return to daily for helping you plan for development and assess your progress. Your plan must include a market study, research on competitors, info on the target audience, a solid budgeting and financial projection, and an outline of your marketing strategy.
2. Hire talented chefs and choose your restaurant concept
Ensure to hire chefs who have years of experience in making delicious dishes to satisfy your customers. Location of your restaurant is also necessitous to decide your business' success. Research what local people are missing when they need to enjoy visiting a restaurant. Ensure to establish your eatery in a busy place with parking area. Also, choose your restaurant concept cautiously. Understand your target audience to determine before starting your restaurant project.
Also Read: Incredible Guide On How To Budget For Restaurant
3. Secure business funds and manage cash flow
As with all businesses, ensure you know how much funds you require to get the restaurant off the ground. You need business funds for different reasons like buying equipment, covering restaurant expenses, covering bills and paying salary to employees. Initially, you may find that your expenses outpace your earnings. Since restaurants are not profitable overnight and take time to attract crowd, you cannot plan on growing financial returns for at least the first 6 months. Hence, ensure to have some extra money for covering the unexpected. Consider a business line of credit from Indifi in case you are uncertain about how to do this. You will end up losing money if your food expenses are out of line. Ensure to keep track of your inventory, avoid wastes, make good dishes, and keep prices competitive.
Also Read: Top Tips To Optimize Your Restaurant's Menu For Delivery Success
4. Prioritize customer feedback
This one is highly important. Ensuring the experience of your customers is great is your major priority, even if it is hard to accomplish. All customers seek top-notch services and foods each time they dine. Offer them whatever they require if they don't have it already. Nevertheless, it is not the best idea to bend over backward for them every single time. You don't need your eatery to have a reputation for offering lots of freebies depending on client complaints. This affects your bottom line and also the respect your employees and customers have for your business. So, offer the customers the advantages of the doubt, but take a tough line when relevant.
Also Read: 5 Techniques To Cut Down Costs At Your Restaurant Without Compromising On Quality
5. Do aggressive promotion
To get brand recognition among people, aggressive promotion of your restaurant business online or offline is required. People will instantly come to know regarding a new eatery in their area. No huge fund is required for this publicity. You just require adopting some affordable marketing approaches. For instance, distribute leaflets at crowded areas to make individuals aware of your restaurant. Keep the leaflet design fantastic and appealing.
Apply For Restaurant Business Loans
What's more?Execution is similarly important like your intention. A successful restaurant owner should be prepared to start the business and experience the highs and lows, and that means delving into market study and accounting soon in the game. Most significantly, hire talented experts for help when in doubt. Running a restaurant business takes hard work, dedication, and ample funds. If you are enough dedicated and passionate to run your business but has insufficient funds to operate business operations, this is high time to contact Indifi for an instant business loan online.