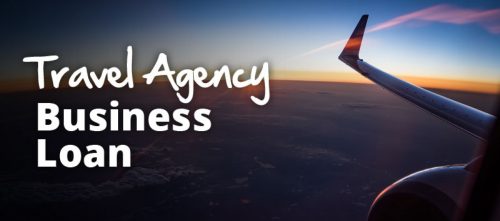 With just a few weeks left, before you welcome a New Year, and new beginnings — have you started working on your resolutions? How about New Year resolutions for your business? Have you set any goals or plans for your travel agency to reach new heights in 2020?
Here, in today's article, you can find a list of great tips to tie up loose ends and get your travel agency all set for the next year. Use this list to help your travel agency get a head start in 2020.
Here are the top 5 things that you should start work on right now as a travel agent before 2019 draws to a close.
1. Send Holiday Wishes Over Email
As a travel agency, you are sure to collect email addresses from clients. But, do you make the maximum use of it? Apart from travel confirmations, hotel bookings, and flight tickets, do you use the email to communicate with your customers?
The holiday season is the best time to send your heartfelt wishes to your customer and also let them know about the exciting offers, you've got planned for next year. Use email management tools like MailChimp, ConstantContact, and others to help you get the most out of your marketing emails.
Also Read: 5 Ways To Attract Business Travelers To Your Hotel & Boost Revenues In 2019
2. Promote Your Business On Social Media
As the holiday season draws near, people are looking to book last minute travel deals, packages and more. The best way to get your business in front of your target audience is to promote your agency on social media.
Make use of Instagram sponsored posts, Facebook ads, and Google PPC to get your travel agency to be noticed by last-minute customers who are looking for holiday travel deals.
Also Read: 5 Must-Do's For Travel Agents To Win The Race Against OTA Platforms
3. Work On Your Writing Skills
Are you someone who is passionate about travel writing and take good photographs? Have you considered using this skill to promote your travel agency? Submit articles to online publishing platforms like Medium.com and more.
Make sure to mention the name of your travel agency and your specialization, at the end of the article. By submitting articles to popular digital publishing platforms, you don't just spread the word about your business, but also create valuable inbound links to your site, which works wonders for SEO.
Also Read: Top 5 Ways Small Businesses Can Reap Benefits Of Global Holiday Seasons
4. Update And Upgrade Your Website
As a travel agent or agency, you are sure to have a website. But, is your website nothing more than your contact details and a few stock images? Is it optimized for mobile users? In March of this year, Google announced that the search giant was officially migrating to mobile-friendly indexing — meaning sites that are tailored to be mobile-friendly rank better.
If you don't have a mobile-friendly, responsive site then its high time you get started working on it. And, while you are at it, remember that your website isn't a stale online space. It needs to be updated frequently with the original content that establishes your Expertise, Authority and Trust (E-A-T) in your domain. And, posting regular blog posts on your site is a great way to add relevant and user-friendly content to your site.
Apply Loan Online For Travel Agency
5. Get Your Finances Sorted For The New Year
As a travel agent, you would know that running a travel agency is hard work. With costs running high, you may be tempted to slow things down and limit your services. Don't let funds (or lack of it) prevent you from achieving your goals for your travel agency in 2020.
With several digital lending platforms in India like Indifi, that offer specialized business loans, acquiring funds for your travel agency is now easier than ever before. As the holiday travel season slows down, it's the best time to figure out your fund requirements for next year and get it all sorted.
Wish you the best in 2020. May your travel agency thrive and business flourishes throughout the new year.