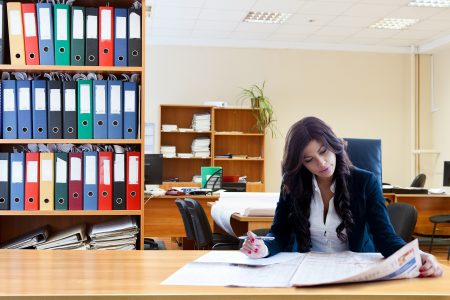 Yes, you have come to the right place if you are a woman and looking forward to beginning a business of your own. It is seen that numerous women wish to launch their business ventures but don't get perfect business ideas to start with. Here in this piece of blog, we will explore some profitable business ideas for women that can be begun with low capital investment by taking out small business loans for women.
Launching your own business has lots of risks. Maximum Indian women are handling their household tasks while nurturing their dream of becoming an entrepreneur. These aspiring female entrepreneurs struggle a lot when it comes to selecting an ideal business idea. Some ideas turn out to be sketchy, some uncertain whereas some are really fanciful to be applied. But you should not give up your dreams at all. There are many economical small business ideas for Indian women, which are favorable to start and help them develop their business over time.
Also Read: Top 5 Innovative & Profitable E-commerce Business Ideas
It's time to stretch your wings and take a look at our top 5 picks of successful business ideas for women in India:
Business Ideas For Women In India
1. Open Your Online Boutique
Weave magic and sew wonders into your passion for colours, fabrics, and fashion. Launch your business online and connect with a wide range of clients through different social media sites.
2. Launch Your Cosmetics Brand
These days, herbal cosmetics and beauty products are highly popular. You can create your own formulas with natural products, spices, herbs, and fruits. You can launch your own perfumery. It's easy and not costly. You can provide your fragrances with a different brand. Mixing up concentrates and fragrant oils is easy. You can do it with some basic measures and equipment. Learn some tactics from a perfumer.
Also Read: The Steady Rise Of Women Entrepreneurs In India
3. Become A Wedding Photographer
Indian weddings are really visually colorful and delightful events. In case you are talented and have a passion for bringing it to life in images, you can become a wedding photographer. You just need a good camera to start off. If you don't have enough funds to buy a good camera, take out small business loans for women from an alternative lender like Indifi.
4. Provide Day Care Services
The trend for opening crèche and day-care is certainly one of the best small business ideas for women in India. Working mothers always search for day-care facilities for their kids that offer them a home-like feel. Women can easily begin this business with a small space in their houses. Decor the area with toys for the kids and change it easily to a play zone for toddlers. Lots of love for kids and an eye for observation are everything you require for converting this business idea for women into an accomplished one.
Also Read: The Best Ways Woman Entrepreneurs In India Can Avail Business Loans
5. Start A Bakery Business
It covers a wide number of client base alongside amazing business scopes for a female entrepreneur who has a passion for making food products. You can begin this business directly from your house. For starting this business, you require little equipment, some know-how, and a small investment. Choose what type of bakery your wish to sell; for instance – cupcake, biscuits, cake, bread, etc. Introduce your business on social platforms like Facebook, Instagram, etc.
Business Loans For Women Entrepreneurs
When it comes to borrowing business loans for women entrepreneurs, there are some gray areas for sure. Nevertheless, traditional lenders like banks usually hesitate to lend women who want to run a small business from their home. In that case, if you don't have adequate money for promoting your business venture, you may approach the FinTech lenders like Indifi. Financial empowerment is the primary objective of these digital lenders. So, this is high time to stay in touch with us to take out business loans for women in India!