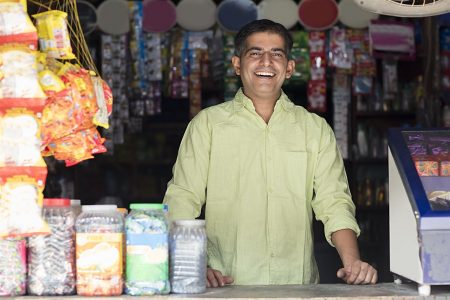 In business, there are plenty of times when unexpected events are thrown at you — critical equipment breaks down, your inventory runs low, or you come across a great business opportunity with fantastic potential.
A line of credit offers a great way to finance your requirements in such situations.
A business line of credit, not only gives you a flexible and convenient method to access funds that help you address your day-to-day business requirements, but also enables you to grow and scale your business.
The good news for SMEs and other business owners, who earlier found it difficult to attain a line of credit from traditional banks is — you no longer have to rely on conventional lenders.
Digital lenders like Indifi offer you quicker and more convenient ways to avail funds for all sorts of business requirements from weekly payrolls to hiring new staff.
Also Read: Lines of credit: online lenders vs. traditional banks
First things first, what is a Business Line of Credit?
Most businesses experience cash flow problems. Fluctuations in cash flow are a given in business. Instead, of trying to avoid them, the better and smarter approach is to manage the cash flow actively.
And, one of the critical tools for cash flow management is the Line of Credit.
Simply put, it's the amount of money that you can borrow when you need it and repay it when you can. You can use it as a buffer when you're facing some severe cash flow crunches like — unplanned expenses, seasonal sales cycles and late-paying clients.
Who can use it?
If you're a small business or a start-up, then a line of credit is a great way to get your business off the ground. Most companies have a limited capital, and a business loan could end up eating all your profits. On the other hand, a Line of Credit offers a safety net and provides excellent flexibility to all business owners.
Also Read: How To Get A Line Of Credit For A New Business?
Here are a few tips to use a Line of Credit to your Advantage:
1: Plan and Allocate a Budget for Recurring Demands
If your business is seasonal, then you would be aware that demands spike during a particular time of the year and fall during the rest of the year. Use a line of credit to boost your budget allotments to meet seasonal demands.
For instance, if you know that your products are in high demand during summer, you can avail a line of credit before the onset of summer, invest in increasing your inventory, so that you can boost your sales during the peak season.
2: Plan your Cash Flow in Advance
Very often, business owners make the mistake of not having the sufficient budget to meet unexpected expenses and opportunities. Hence they miss out on excellent business opportunities, only because they don't have the necessary funding.
With a line of credit, you can chart your cash flow well ahead of time. It places you in a position of advantage and helps you gain an edge over your competitors.
3: Make use of the Discounts available with Bulk Purchasing
Most suppliers provide additional discounts to businesses that buy in bulk and pay ahead. But at times businesses don't have sufficient funds to make bulk purchases. With a Line of Credit, you can buy your supplies in bulk and also pay for it at the time of sale. So you can earn extra discounts, which in turn further boost your profits and bottom line.
Apply For Unsecured Line Of Credit In India
A Line of Credit is a Boon for Small Business Owners
Traditionally, small business owners were ignored by the traditional lenders due to their lack of guarantee and capital. Now, with the rise of digital lenders like Indifi, small business owners can make use of the several loan options available to them and compete with the big players on a level playing field.