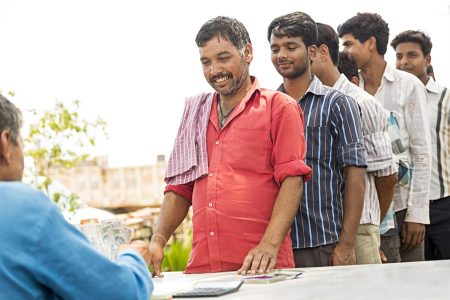 One of the biggest banes of small businesses and start-ups is cash flow or rather the lack of it. Small to mid-sized companies often don't have additional funding to carry out regular day-to-day operations or expand their services.
They rely on the amounts they receive from their clients for products supplied or services provided. Typically, businesses offer an invoice repayment period that can lie anywhere from 30 days to 90 days. This means your funds are locked in until the client pays you.
This is where invoice financing comes into the picture.
What is Invoice Discounting Aka Invoice Financing?
It's a process in which business owners can borrow from lenders using their outstanding invoices. The lender finances a percentage of the invoice , which you repay once you collect the outstanding payment from your client. It's a short-term borrowing technique, where businesses use their pending invoices to raise cash.
Today, several leading digital lenders like Indifi offer invoice discounting to businesses across industries. Simple, hassle-free, and quick processing are some of the biggest advantages of invoice discounting compared to traditional business loans from banks and other NBFCs.
Wondering what Invoice Discounting can do for your Business?
Here are the top 5 Benefits of Availing Invoice Discounting for your Business:
1. Enjoy Early-Payment Discounts from your Suppliers
Very often, suppliers offer higher discounts to vendors who settle their bills as early as possible. This becomes difficult when your clients have outstanding payments. With invoice discounting, you get the required cash to pay your suppliers, thereby helping you avail early payment discounts.
Additionally, since you pay all the bills regularly to your suppliers, you can further negotiate with them, helping you enjoy better supplier terms.
2. Payroll Processing becomes Hassle-free
Paying the employees on your payroll is one of the biggest expenses business owners have to face month after month. With invoice discounting, you need not worry about gathering the required amount to pay your employees. With regular payments and other periodic bonuses, you not only retain trained employees but also attract skilled recruits.
3. Meet Seasonal Hike in Product Demand
Most businesses don't have consistent sales throughout the year. There are several months where they experience a hike in product demand and other months where the market is down.
While the demand varies with season, the time taken for outstanding invoice collection remains the same. This means businesses are unable to meet seasonal demands due to lack of funds. With invoice discounting, you improve cash flow, thereby meeting seasonal demands by increasing supplies.
4. Win over Customers by offering Longer Payment Terms
One of the biggest factors that decide whether a potential customer approaches you or goes over to your competitor is the payment term. With invoice discounting, you can afford to be flexible with your client payment terms. This means, you score brownie points with customers, thereby not only retaining existing clients but also winning new ones.
5. Boost your Business by investing in Infrastructure and Technology
For businesses, to survive and thrive in the hyper-competitive era of today, you need the best of technology, IT systems, and other infrastructure. All these come at a premium cost, and most startups and other small businesses can't spare funds for these expenditures. The result — they end up getting stagnated.
A simple way to meet these expenditures and further your business growth is invoice discounting.
Step it Up
Invoice Discounting is a boon to cash-strapped small business owners. Instead, of letting the growth of your business stagnate, move forward and outpace your competitors by timely cash loans, with the help of invoice financing.