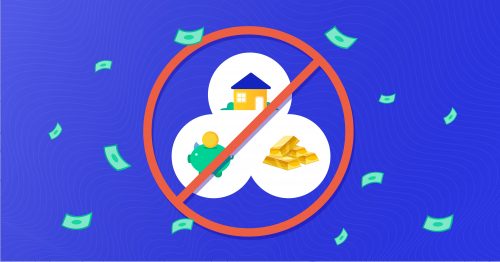 Since time immemorial, seeking a loan to assume any financial responsibility for a business or personal purpose has been a rampant practice. However, the entire landscape characterising how the loan was being sought or lent, has undergone a massive dramatic transformation in the country. To comprehend whether trusting online sellers for Collateral-free loans is recommended or no, first access the entire know-how related to the collateral-free loan:-
Collateral Free Loan: A Basic Introduction
A 'collateral' is considered to be an asset or any valuable article that one requires keeping as a guarantee against seeking a loan. Once the loan is being repaid, it may be repossessed by its original owner. On the contrary, on failing to repay the loan, the collateral is believed to be retained by the one who lends the loan. Talking about Collateral-free loans, it is simple to comprehend that such loans are availed sans any guarantee or rather say without pledging anything against seeking a loan.
Also Read: All You Need To Know About Eligibility Criteria For Collateral Free Loans
Collateral-Free Loans Requirement
Generally, industries and large-scale businesses require a constant flow of capital to run and manage their commercial undertakings. Therefore, they do not become eligible to secure Collateral free loans. It is then the entrepreneurs, including the first-generation entrepreneurs or owners of micro, small, and medium enterprises (MSME) that become entitled to avail collateral-free Loans.
Nevertheless, it is not merely the entrepreneurs that come forward to seek the collateral-free loan. A large number of employees also seek it for distinguished purposes. They include taking care of the part payment while one avail car loans, home loans, or other kinds of personal loans. Also, to cater to the requirement of unforeseen medical expenditure, to fund the education of the children and home-renovation expenditures, Collateral-free Loans are being availed.
Also Read:4 Reasons Why Unsecured Business Loans Have Emerged As The Lifeline Of Small Businesses In India
Undeniably, for the relevant entities, availing loans has become comparatively much hassle-free as there is no dearth of online sellers offering a collateral-free loan. Nevertheless, there is still one million dollar question that refuses to die down anytime sooner. The question is, makes such a collateral-free loan offering from an online loan seller is trustworthy enough? Here, have a sneak peek at the general overview highlighting the benefits imparted by the online sellers offering collateral-free loan by simultaneously debunking any myths driven by the credibility aspect:-
Simplified Procedure
A business requires a meeting with a range of recurring expenditures, including expansion, new product launch, for fresh hiring to accommodate the growing business needs, and many more. Gone are the days when an already struggling business would be left with no option but to turn to expensive options related to availing funds. With the onset of the concept of online loan lending, relevant entities can heave a huge sigh of relief. With the advent of myriad credible online sellers offering Collateral Free Business Loans, the entire procedure has become much sorted out characterised by the effortless application process, flexible repayment facility, and minimum documentation.
Also Read: Business Loan Denied? Here's What You Should Do Before Reapplying.
Utmost Transparency
There is no scope for any kind of fraudulent practices due to stringent regulations that govern the gamut of the entire financial landscape in the country. Therefore, loan seekers need not hesitate any more while mulling over the ethical issues regarding availing Collateral-free loans from online sellers.
Quick Loan Disbursal
Since the entire paperwork regarding loan application is no more lengthy and exhaustive process, the disbursal of loan is characterized by a swift pace.
Also Read: Common Challenging Experiences Faced During Taking A Business Loan
Customized Loans To Cater To The Specific Business Requirement
Seeking a Collateral Free Business Loans is one thing, and seeking a tailor-made Collateral Free Business Loans is altogether a different ball game. When it comes to catering to the requirement of such loans that specifically address the specific purposes of the business fund, a very few online loan lenders fit the bill. For instance, an E-commerce seller may require a loan for a different purpose, and its loan requirement is bound to differ from the requirement of a restaurant owner. An online loan platform like Indifi lucidly comprehends the fund requirement versatility of varied businesses and hence strives to put best forward in offering tailored-loan solutions.
Also Read: 5 Reasons For Travel Agencies To Seek Business Loans
Multiple Lenders To Select From
One of the most vital signs of the reliability of online sellers hinges on its resourcefulness. A resourceful online lender is competent of offering to avail loan by exploring offerings presented by the multiple lenders to select from to fulfill the requirement of a Collateral Free Business Loans. The same may not be the case with incompetent online sellers.

Flexible Loan Tenure Combined With Repayment Schedule
Another healthy sign of a commendable online loan seller is its competency to offer Flexible loan tenure combined with the repayment schedule. If any online seller expresses its incompetence in putting forward the same proposal, it should be perceived as a red flag.
Also Read: Why Choose NBFCs Over Banks For A Business Loan In India
Zero Hidden Charges
Not all online loan lenders are proficient in offering collateral loans at extremely competitive rates combined with Zero hidden charges. Therefore, while seeking collateral-free loans, it is of utmost significance to ensure that there are levied no hidden charges on loan.
Also Read: A Brief Guide About Online Business Loan Lending: The E-Way
Conclusion
In a nutshell, there is no dearth of the digital borrowing and lending marketplace offering diversified kinds of loans, including installment loans, unsecured loans, personal loans sans pledging any asset. In this scenario, it is more crucial to seek an online seller driven by the ingenuity that naturally speaks volumes of its integrity. The competence combined with resourcefulness makes it possible for the online lenders to leveraging the extensive network of NBFCs and first-rated banks to facilitate their clients to avail the best option regarding seeking Collateral-free loans. In simple words, one must seek only such an online seller that boasts the extensive network connecting lenders and borrowers, emphasizing delivering effective and economic lending procedures.