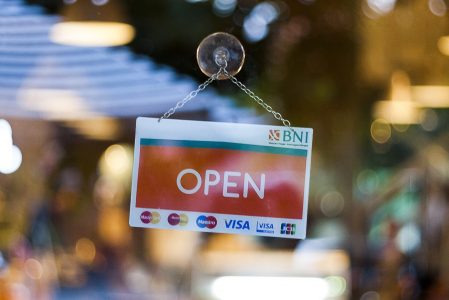 The primary goal of any business is to get more customers. If you own a retail business, sales are likely to go through a slump every now and then. However, if your cash registers do not ring for most parts of the year, there is definitely something wrong, and it is important to know what is wrong and fix it fast. In this competitive world of retail business, it is the results that count.
Successful Retailers have learned what it takes to succeed in this competitive industry.
Here are a few tips that can help.
1. Keep Your Transactions Digital
Digital transactions help create footprints that make you eligible for a loan. Be it hiring more staff, taking your business online, expansion, or adding more products to your store, you surely need money to keep up with the competition. A business loan can be a great choice if you lack the required funds.
Keeping your transactions digital improves your loan eligibility and makes it easier to find an excellent loan deal.
2. Train The Employees
Most of the retail businesses spend enough time on training their staff on maintaining the register, keeping products stocked, etc. but they hardly ever train the employees enough on understanding customers and selling the products. After all, the main goal of your business is selling more products, right?
Train the employees to understand need and sell better as this will make them more efficient and knowledgeable. With this, you'll be able to keep your customers loyal and happy.
Also Read: Artificial Intelligence- Transform The Retail Client Experience In 2019
3. Understand Your Audience
If the sales haven't been amazing for a very long time, it might be because there's a need to understand audience better. Know one's audience well before designing the marketing campaigns and promotions is a smart way to begin. A well-defined targeted strategy and communication can make a world of difference to the overall sales of the business.
4. Reach Customers Digitally
Once the target audience is defined, the next step is to reach out to them with the right message through the right platform. Create several online marketing campaigns to reach out to specific demographics. Begin with creating a business website as your online address and reach out to your audience through relevant social networking platforms, send marketing emails to customers, or create an online store to reach new customers.
5. Focus On Financial Records
As a business owner, it is very important to know where the money is going. Think of financial records as instruments of an aircraft; they will help in identifying the right direction, speed, and height. Without the instruments, one would be flying blind without any idea to reach the destination.
Tracking your finances will not only help analyze the business performance, but good bookkeeping can also improve loan eligibility.
Apply Loan For Retail Business
Learn what the audience thinks and what they want. To boost sales, focus on the points mentioned above, and the business would definitely witness considerable results over time.