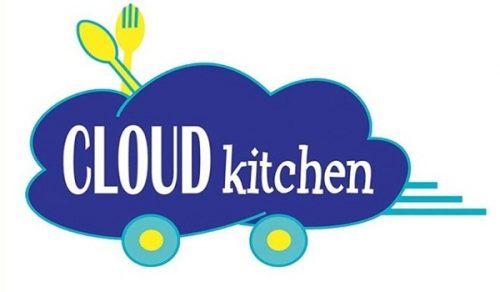 Cloud kitchens are the newest craze in foodtech. Eating out once or twice a week is a thing of the past now. One can indulge one's cravings anytime with cloud kitchens, which allow people to order food at home via online platforms. Such platforms assemble a number of restaurants under one online forum; consumers can choose from the various outlets with the help of a few clicks and swipes, and enjoy the pleasure of eating their favorite food in the comfort of their homes.
The Heightening Popularity Of Cloud Kitchens
Cloud kitchens are gaining acceptance all over the country and are making waves in the F&B industry due to the following reasons:
Ordering via these kitchens is cost-effective and one can cut down on traveling expenses by paying a small convenience fee.
The consumer is spoilt for choice with the multitude of restaurants and menus available on one platform.
Cloud kitchens do not require a physical location, which saves the real-estate cost.
It is easy to tempt customers with their discount coupons and offers.
Also Read: What Is Cloud Kitchen And How To Set Up Cloud Kitchen?
Why Is Investing In Clouds Kitchens A Good Idea?
Investing in a startup is always a risky bet, but as the production cost for opening a cloud kitchen is much lower than that of an actual restaurant, young entrepreneurs are enthusiastic about putting money in cloud kitchens. With the backing of the right technology and skills, cloud kitchens can easily attract interest from food and beverage companies.
Also Read: Best Practices For An Online Food Business
Restaurant owners are eager to tie up with cloud kitchens to expand their reach. While most cloud kitchens devote more attention to generating orders than to packaging, several brands are giving restaurants the opportunity to create their own cloud kitchens by offering them their own kitchen space to cook and package.
Delivering food door-to-door needs time, effort, and manpower. Cloud kitchens make sure that the restaurants have to think only about cooking, while they deal with the conveyance of food.
Also Read: How To Decrease Wastage In The Food Business
Cloud Kitchens Are Cost-Effective
Owning a cloud kitchen will always prove more cost-effective than owning a traditional restaurant. One does not need to rent a huge space in a high-visibility area to attract customers; this helps one save a lot on real estate and interior decorations. Operating from a small office space, one can collect revenues considerably higher than those of a café or a restaurant.
Cloud Kitchens Definitely Have A Bright Future
If we look at the number of cloud kitchens coming up in cities, it is evident that the trend of cloud kitchens is here to stay. Owning a restaurant can burn a hole in the pocket, so most eateries are opting to connect with these cloud kitchens while continuing to exist in the market as a brand of their own.
Also Read: 5 Tips For Running A Good Chinese Restaurant
Cloud kitchens provide the ultimate in customer satisfaction and create much more revenue than a food joint or brand. Indifi understands well the benefits that come with investing in a cloud-kitchen service. It is a market leader in the space of business loans and can help provide customized financial solutions to turn you into a leader in your business space too.