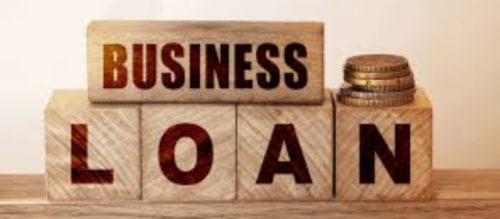 What is a Business loan?
Business loans are also known as commercial loans. It is applied by those who have short-term or long-term financial and working capital requirements to run the business. All companies, be it privately held companies, sole proprietorships, partnerships, retailers, and self-employed individuals, are liable to apply for a business loan.
Also Read: Follow These Steps to Get the Most Out of Your Business Loan
Business loans
Term loan: the most common type of business loan in India. It comes in both secured and unsecured forms. If one has applied for a secured business loan, it ranges between 15 years to 20 years. If it is unsecured, it ranges between 1 year to 5 years.
Start-up loan: applied by those who are planning to start a new business. Start-ups can apply for an unsecured business loan. It is a collateral-free business loan offered to start-up entrepreneurs who have a good credit score and repayment history with no loan defaults in the past.
Working capital loans: applied by those with short-term financial business requirements. The working capital loan is also known as a small business loan.
Loan against property SME: is a secured business loan. Here the applicant mortgages its property against the loan amount. It is available at a low-interest rate, being a secured business loan.
Invoice financing: is also known as invoice factoring and invoice discounting. This kind of loan is applied mainly by small size businesses. Here a loan applicant gets up to 80% of the invoice amount.
Equipment financing: The manufacturing sector mainly applies for equipment loans. It is also known as a machinery loan.
Business loans for women: Some business loans are designed especially for women entrepreneurs. It is designed to encourage women's empowerment and making their position strong in society. Interest rates offered are less when applied for a business loan for women.
Merchant cash advance: The financial institution offers a capital advance to the entrepreneur against the POS machine. Before applying for a merchant cash advance loan, the borrower has enough cash flow for managing the payment taken in advance from the lender.
Overdraft: It is one of the most common financing options opted by entrepreneurs. It is taken against collateral security like fixed deposits.
Also Read: Get an instant business loan in seconds! find out how!
Business loan eligibility criteria
The minimum age to apply for a business loan is 21 years, and the maximum is 65 years.
Must be in a profit-making business for the past two years.
Must be having a turnover of Rs. 5 lakhs in last six months
Factors to consider while evaluating business loan offer
While evaluating a business loan offer, one common mistake entrepreneurs make is focusing only on the interest rate and ignoring other factors. The interest rate is significant, but it is not the only factor to consider. Here we discuss the factors to consider for choosing the best business loan offer.
Also Read: 5 Best And Fast Small-Business Loans
Understand the loan amount requirement
When you plan to apply for a business loan, the first and foremost factor to consider is the loan amount eligibility with all the lenders. Some financial institutions may offer a higher loan than the lender, offering less at a low-interest rate. So, analyze your requirement by using the business loan eligibility calculator. Take into consideration factors like debt-to-equity ratio and fixed monthly expenses while calculating the business loan amount eligibility. Always make a financial strategy well in advance. Always keep a realistic approach for your business needs.
Check for the lender's credibility
While evaluating the business loan offer, this factor also plays a significant role. Shortlist all the lender offers and evaluate their credibility in the market by checking their website, verifying the physical address, and thoroughly reviewing their loan terms and conditions. Browse the website of the lender, check their social media accounts, and read the customer reviews. It will make it easier to evaluate the business loan offer. Opt for a lender with goodwill in the online marketplace with industry awards and recognition for their incredible service.
Also Read: Role of Balance Sheets In Acquiring A Business Loan
Repayment Tenure
When you are evaluating the business loan offer, always make sure it has a flexible repayment tenure. The tenure of the business loan usually ranges from 12 months to 48 months. You can also take the help of the business loan EMI calculator to plan the EMIs and repayment tenure well in advance, keeping in mind two factors: the monthly budget and repayment capacity.
Application procedure
Always select a business loan offer with a streamlined application process. There are many fintech available that offer online business applications with minimal paperwork and quick loan approval. Apart from that, lenders provide a platform to do a comparative analysis of various business loan offers. Sitting from the comfort of the home or office, one can apply for a business loan and get the loan credited into the bank account within a few hours.
Also Read: Importance of Accessibility In Getting Quick Business Loans
Customer service
A suitable lender has excellent customer service. Along with business loan offers, the lender also guarantees the best customer support to the clients. If an applicant is applying for the first time for a business loan, a customer care representative is needed to make the application procedure hassle-free. The customer support team of the lender must be knowledgeable, courteous, and professional.
Also Read: 5 Tips To Improve Your Odds of Getting A Small Business Loan
Bottom line
Business loans are quite common in India, especially for small and medium enterprises. When you apply for a business loan, the process does not end after filling the application. One has to keep in mind the factors mentioned above while evaluating the business loan offer. One of the most viable ways is to get the best business loan offer concerning interest rate, repayment tenure, and loan amount eligibility.