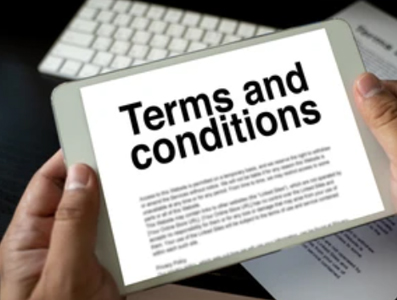 A business gives liberty of thoughts and freedom from working for a stranger's turnover. If you have decided to work for your idea, you will need financial support. Here comes the business loan to the rescue.
We will discuss a business loan, its requirements, purpose, and more in the blog.
Also Read: Reasons Indian Businesses Faces Rejection for Small Business Loans
What is a business loan?
Business loans or Commercial loans are financial support provided by loan distributors and financial institutions. Businesses can apply for flexi and term loans for various business purposes.
All organisations such as privately held companies, partnership firms, sole proprietorships, self-employed people, startups, etc., can apply for a business loan.
Business loan for startups
Business loans are apt for small businesses and startups. These are unsecured financial support without collaterals and easy to apply for launch, expansion, inventory purchase, and so on. In case of default, loan distributors or banks can liquidate your assets and derive their loan amount.
Apply at an RBI-regulated financial institution for your business loan purpose. These institutions are better venture capitalists because they do not ask for equity dilution.
Also Read: Factors That Affect The Eligibility For Small Business Loans
Business loan for women
The Indian Government and respective state governments have undertaken several initiatives to encourage women's participation in the business ecosystem in recent years.
Prominent schemes for women entrepreneurs
Udyogini Scheme.
Cent Kalyani Scheme.
Mahila Udyam Nidhi Scheme.
Stree Shakti Scheme, etc.
Public sector banks and leading financial institutions also offer lucrative business loans for maximum women's participation as a business person. Check your lender's website or meet in person to know the benefits available for women.
Also Read: 5 Best And Fast Small-Business Loans
Business loan requirements
Businesses need to fulfil eligibility criteria, required documents, and terms & conditions set by the lender. If your business and personal profiles fit with the business loan requirements of the lender, your application can move ahead to the approval stage.
Eligibility criteria
Pvt. Ltd. and Limited Business: Your company's net annual income must be more than Rs. 1.5 lakhs to be eligible for a loan of Rs. 15 lakhs. For business loans above Rs. 15 lakhs, the company's net income should be over Rs. 3 lakh per annum.
Self-employed professionals
Professionals need to furnish their proof of qualification and details of their self-employment work. Financial institutions assess the required skills and offer business loans to individuals.
Also Read: Need Money Fast? 4 Options For Small Business Owners
 A limited liability partnership or a proprietorship firm
An LLP or a proprietorship firm needs to share its profit and loss statement to avail of a business loan. Lenders also check your repayment capacity before offering you the quotation.
Standard business loan requirements —
The business owner must be a minimum of 21 years and a maximum of 65 years of age at the time of the application.
Account statement of last two years.
An audit report of the company's/business balance sheet, authorised by a certified chartered accountant.
Business loan application documents
Identity proof with photo: Aadhar card, Voter ID or Passport, photo
account statement: bank statement of previous six months as income proof.
Business proof: Trade license, partnership deed, business registration documents, ITR certificates, balance sheets, profit & loss statement
(Note: Number of months and years for these documents vary lender to lender).
Repayment of business loan
A business loan amount can be paid off through EMI. Use the online medium National Automated Clearing House for quick and time-saving methods.
Also Read: Factors to Consider When Evaluating a Business Loan Offer
Five significant questions about business loans in India
What is the minimum and maximum limit for a business loan in India?
Answer: Banks and financial institutions sanction business loans between Rs. 50,000 to Rs. 100 Crore depending on an applicant's personal and business profile. Business loans are of a shorter tenure range between 1 to 5 years because of their unsecured nature.
Why does business require financial support?
Answer: A business needs financial support from inception, operations, management, and different business purposes.
Financial support can help modernise machinery, transition into efficient technologies such IoT, AI, etc., and experiment with new ideas in the market.
Sound financial back-up is essential for business expansion and a strong position on the growth curve. A significant implication of capital support is satisfied human resources and eventually a positive impact on productivity.
Also Read: Follow These Steps to Get the Most Out of Your Business Loan
What are the updated fees and charges on business loans in 2021?
Answer: Fees and penalties applied on business loans by leading lenders as of 5th October 2021.
| | | |
| --- | --- | --- |
| Banks/NBFC | Processing Fees | Foreclosure/Pre-payment Charges |
| State Bank of India | 1 percent of the sanctioned limit (terms & conditions apply) | Varies from loan to loan |
| HDFC Bank | Up to 2.5 percent of the loan amount | 4 percent of the outstanding amount |
| ICICI Bank | Up to 2 percent of the loan amount | Per terms and conditions in the sanction letter |
| Bajaj Finserv | Up to 2 percent of the loan amount | Part-payment: 2 percent of the amount paid, and 4 percent is foreclosure charges |
| Tata Capital | 1 to 2.5 percent of the loan amount | 4.5 percent of the outstanding principal amount (foreclosure) |
Also Read: Get an instant business loan in seconds! find out how!
What are hard pull and soft pull credit assessments for a business loan?
Answer: Lenders assess your creditworthiness in two ways: soft pull and hard pull.
A soft pull is when a lender's credit assessment does not affect your credit score. Whereas hard pull credit assessment affects your credit score negatively.
What are the cumulative charges of interest rate, APR, and capital?
Answer: Once the business loan is approved, your lender will share with you the cost of all three. Some lenders share only the annual percentage rate. Whatever be the case, you should ask for all the details to know the exact amount to be repaid.
Also Read: Role of Balance Sheets In Acquiring A Business Loan
Concluding Thoughts
Clear information smoothens a process. Talk to your lender, clarify all the points related to business loan requirements, charges, penalties, etc. Once satisfied with the details, take a calculated step towards business set up or expansion or other business purposes.
Wondering business loan requirements, Look no further. We have covered all criteria and relevant questions. Refer and apply for the business loan conveniently.