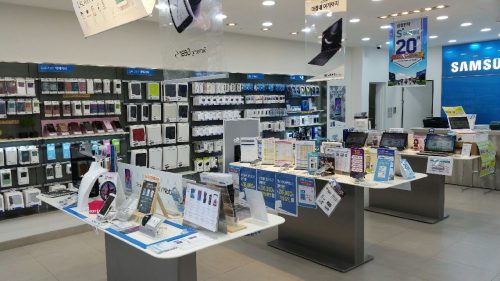 Mobile phones have become an inseparable part of our lives. We might forget to wear shoes while stepping out but we hardly, if ever, forget our mobile phones. This increased addiction to conveniently accessible technology has led to a breakthrough in the mobile market. The mobile is not just a device that can be used for conversations but it's used for a variety of purposes. Consumers can purchase it either online or offline. However, the online market is giving stiff competition to the retailers. Indifi presents a list of few practices that could help increase sales.
Best Practice for Mobile Shops
Attract Buyers to Your Shop
The first thing that you should keep in mind is that everyone needs the latest mobile. You do not need to 'create demand' which makes things much easier for you. The only problem is that consumers prefer to purchase them online. This is because they think going out and locating a good vendor is too much hassle and tiring. These tips will surely encourage them to your shop:
Also Read: Best Practice For Kirana Shops
Increase Stock
Increase the number of mobiles, brands, and variants if you wish to attract buyers. If you need funds, Indifi could help you get a business loan.
Online Marketing
Your customers are looking for mobile phones on their smartphones. If they will come across a good deal online, they might make the purchase. On the contrary, if they see an advertisement of your shop on their mobile, they might visit your shop. This might be a costly option but you can also get finance from Indifi to fund your business.
Also Read: Starting A Coffee Shop? 3 Categories Of Café Equipment That You Need To Set Up Shop
Increase the Presence of Your Shop over the Internet
People will come to your shop only if they know it exists. 'Word of mouth' is still a very strong tool for marketing. Somehow, it will not work in a world where people prefer to scroll through their social media pages instead of striking a conversation. In addition, people use online maps to navigate routes instead of asking for help. This brings opportunities to sellers like you. The best thing would be to list your shop on these online maps and to create a dedicated page for your shop on social media platforms.
Also Read: How To Run A Successful Retail Business?
Selling Tactics
Nowadays, every single person needs a mobile because a smartphone holds something for everyone. In fact, you might even spot a two-year-old kid using the 'voice search' option effortlessly. While we as two-year-olds babbled all the time. Jokes apart, the demand is already there. All you need are a few awesome selling tactics that could increase sales. These might help:
Analyze Your Customer
Listen to what the customer says and understand the individual needs. Ask questions like how much the person is willing to spend. Try to gauge how much your customer can actually afford to spend and particular preferences and tastes. These will give you a clear idea of how to manipulate your customers into buying something that you wish to sell.
Also Read: How Smart, Wireless POS Solutions Are Remodeling India's Retail Market
Give Honest Opinions but Never Criticize Something You are Selling
If your customer asks for or needs an opinion, never hesitate to give your honest opinion about a particular product. Nonetheless, you should always bear in mind that you should never criticize any product that you are selling. You may instead say, "this one is better than that one in more than one aspect". In any case, you should avoid saying, "this is not good enough," or, "this is totally worthless," etc.
Learn to Assess the Mood of Your Buyer
One of the most important tactics that every buyer should learn is a clear assessment of the buyer's mood. The buyer shows clear signs regarding the choice of a mobile phone. If you learn this subtle art, you can deal with your customers accordingly and give them offers or options to strike a deal. A good amount of practice and observance can help you master this art.
Also Read: Reformation Of The Indian Retail Market: Technology Is The Future
To Conclude
The demand for mobile phones will always be high. You need to invest strategically in your business to boost sales. Indifi is a market leader when it comes to helping SMEs like yours. Our smart process minimizes risks and increases convenience. The chances for securing a loan for a mobile shop owner are comparatively high with Indifi.