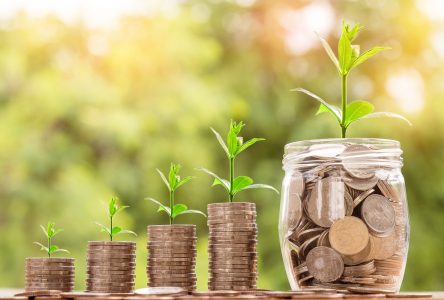 Are you among the first set of businesses to embrace the digital payments wave? Or are you someone who has moved to the cashless economy? Well, congrats! Here's more reason to cheer.
Your Digital Transactions Can Now Make You Eligible For Microloans
Did you know that you can now avail "microloans" from your digital wallet? Yes, you can now receive the funds to further your business or fulfill personal requirements directly from your digital wallet at no extra costs. Sounds intriguing, right? Read on to know more about this highly convenient facility.
Recently, ICICI Bank, India's largest private bank announced that it has partnered with PayTM, a leading digital payments app in India to offer customers with micro-loans directly from their digital wallets. Currently, this offer is only available to PayTM users who hold a bank account with ICICI and is expected to be available to other bank account holders soon.
What Does This Mean For The End-User?
This means customers can now get access to instant loans for day-to-day purchases like booking flight tickets, movie tickets, bill payments and so on. Known as pay-day loans or microloans, these are becoming quite popular with young professionals and business owners.
Let's Take A Closer Look At These Micro Loans.
One of the major roadblocks for small business owners and entrepreneurs is availing the required funding for everyday purchases like inventory, furniture for the office, rents and so on. This is where micro-financing acts as a lifesaver.
Microloans provide business owners with small amounts of funds to meet emergencies. Traditionally, banks and other financial institutions do not offer loans to startups and small businesses because they don't meet their eligibility requirements.
In such instances, small business owners were forced to turn to the informal sector to borrow funds at exorbitant interest rates. Micro finance puts an end to all these woes and helps business owners avail capital quickly and easily, to scale their business further.
Also Read: Why You Need To Add Multiple Payment Methods To Your Online Store
Here Are A Few Pros Of Microloans Compared To Traditional Loans
· Easier to obtain — Compared to traditional loans, microloans are easier to obtain. This is a significant benefit especially for new borrowers who don't have much of credit history.
· Build your Credit Score — If you're a new business owner and don't have a credit history or are looking to build your credit score, then availing a microloan is a great option. Availing and successfully repaying a microloan can do wonders in boosting your credit score. This builds your creditworthiness and helps you avail bigger funds in the future.
· No Hidden Fees — Unlike other traditional loans, microloans don't come with hidden charges, joining and processing fees and other expenses. This offers you significant savings in the long run.
· Easier to Handle — Since, microloans are usually for a short period, mostly just a few months or one year, you can handle it efficiently without wrecking your overall financial strategy.
· No need for Collateral — If you were to take a traditional business loan, you would be required to submit collateral. This isn't possible for new business owners and startups that don't have assets. A microloan requires no guarantee, meaning you can avail it, irrespective of the assets you own (or don't own).
· Above all, Hassle-free — Microloans require minimal documentation and are processed quickly, and the loan amount is disbursed to you within a couple of days or even hours.
Apply For MSME Business Loan Online
Final Thoughts
There's no denying the fact, that you need external funding if you want to take your business to the next level. Make use of microloans and avail the required capital to grow your business!