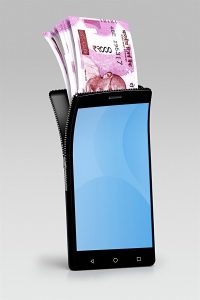 While there's plenty online about choosing the right Payment Gateways for your e-commerce store, there isn't much information on "why you need to provide your customers with more than one payment option?"
First, a few facts.
● Did you know that 25% of shoppers will abandon a cart if their preferred payment method isn't available during checkout?
● 40% of customers feel that they are more confident shopping at an online store that offers multiple payment options.
Here, in today's post, you can find the business advantages of integrating several payment gateways in your online store.
Why You Need To Add Multiple Payment Methods To Your Online Store
1. Increase The Convenience And Comfort Levels Of Your Customer
This is the most obvious one. Today, customers have access to a wide variety of online payment methods right from debit cards, credit cards, internet banking, digital wallets to cash on delivery and even installment options.
It's simple psychology. People love to have their options open. They don't want to feel forced into making a choice, which they aren't comfortable with. This is why sites, that have multiple payment gateways see better conversions, improved sales, and lower cart abandonment.
By offering your customers multiple payment options, you're essentially making their life easier. They needn't scramble to find their credit card while shopping from the couch. Instead, they can complete the order by using a digital wallet or cash on delivery.
2. Make Your Store Look Professional
Quick question — how many times have you seen reputed brands offer just one payment option? Zero, right?
When you offer multiple payment options, you boost the professional image of your store. This is very important, as it helps to improve the perception of your brand. Customers want to know that they're dealing with a merchant who can be trusted. Establishing this is crucial before you can get them to open their wallet.
Also Read: The Surprising Benefit Of Digital Payments — Availability Of Microloans

3. Reach Out To Customers Beyond Your Country
Several payment gateways are just restricted to one country and a particular currency. If you offer only these, then you're essentially putting up a fence, keeping your global customers away. Having multiple options and the ability to pay with various currencies, mean that you expand your market and appeal to global customers.
Before you decide on the payment gateways to include on your site, do a market analysis to find out where your primary target customers are located. Then, make sure to include the payment preferences of customers from that particular country or continent.
4. Helps In Customer Retention
Failed transactions are one of the biggest headaches for online retailers. This not only makes your customers feel frustrated, but you also end up making them leave with a sour taste in their mouth. These customers end up going to your direct competitors.
Several studies show that by offering multiple payment gateways, you not only boost conversion rates but also increase customer retention rates significantly. When you offer multiple payment gateways, even if a transaction fails, the customer is likely to come back again in the future and try another payment method.
Also Read: It's Time To Grow Your eCommerce Business With Smart Syncing Technology!
And, coming to the big question,
How Do You Decide Whether To Include A Payment Gateway On Your Site Or Not? What Are The Factors To Look For?
Here are a few questions to ask, while choosing which payment options to integrate on your site:
● Does the payment gateway accept the currencies of your store?
● Do they work in your geographical location?
● How long should you sign the contract? This is a crucial factor, because some payment gateways have a lengthy lock-in period, making it difficult to exit if they don't meet your expectations?
● What are the fees charged?
● How secure is it?
● Can it be integrated on your site? Or will customers be redirected to a host page?
Multiple Payment Gateways: This might Be The Missing Piece
Payment gateways are one of the most integral components of the online shopping experience. By providing multiple options, you go the extra mile to please your customers, thereby increasing sale volumes and boosting profits, and also improving your brand image and brand loyalty.
With that said, payment gateways aren't cheap. You'll have to pay transaction fees and PCI-compliance charges to include one on your site. But, worry not! Today, you have access to digital lenders like Indifi, that offers a wide range of business loans to meet your operational expenses. Avail a loan, and enhance your online store to win customers and grow your business.
Apply Small Business Loans For Online Store