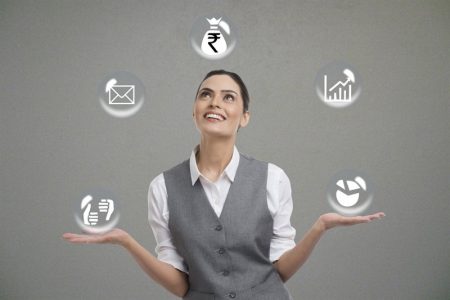 Building a successful online store is quite challenging. However, just because you're new, it doesn't mean you have to make beginner's mistakes. As a famous proverb goes, "The wise man learns from the mistakes of others, whereas a fool learns from his own mistakes."
Here, in today's post, you can find the list of commonly made mistakes by entrepreneurs when they are setting up their online store. Learn from these blunders and make smart choices right from the initial stages. Let's get started.
5 Costly Mistakes To Avoid While Launching Your Online Store
1. Believing That "If You Build It, They Will Come"
Sadly, that ain't true in the online world. Opening an e-commerce store without spending on the right marketing strategies to promote it is like inviting your friends to a party but forgetting to tell them the venue.
If you want your online store to pull in your target audience, then you'll have to reach out to them. Internet marketing, SEO, social media marketing, paid ads are a few ways to achieve it. Hire a professional digital marketing team to help you spread the word about your new online store.
Don't have the money to pay for professional digital marketers? Worry not, avail easy, the hassle-free business loan from Indifi, and get started the right way.
2. Creating The Store All By Yourself
You may have a passing interest and adequate knowledge on the mechanics of an online store. But, that doesn't mean you are qualified to build an online store by yourself, with the help of YouTube tutorials and online guides.
Instead, of spending your valuable time trying to figure out the semantics and nuances of your store, you can use it for other necessities like creating a solid business plan for your online venture.
Also, when you approach a professional, they not only help you build your store on a solid footing but also deal with any problems that arise later on. And, you can then concentrate on your core business practices.
Also Read: It's Time To Grow Your eCommerce Business With Smart Syncing Technology!
3. Cutting Corners, Having A DIY Mindset
Unlike a brick and mortar store, where customers can come in, feel and touch your products, your online store is the face of your brand. Your store's design, the packaging you use to send your products, prompt customer service all matter.
Very often, new entrepreneurs start small. They don't use the right branding techniques, thinking that once they get in the customers, make a profit, they could then spend on branding and marketing. This is a costly mistake, as you need to impress your customers right from the get-go.
In online selling, you don't get a second chance to make the right first impression. So, instead of cutting corners avail a business loan to get the required working capital and start right.
4. Not Having A Customer Service Strategy
This is one of the biggest reasons why several online stores fail. You have created a working store, and a few customers have made purchases on your store, what next? You need to build a long-lasting relationship with your customers.
For this, you need to hire customer service personnel and define a clear customer service strategy. Make it easy for the customers to contact you via online chats, emails, and calls.
Promptly answer the queries and make it easy for your audience to modify orders. Also, provide further incentives like a discount or loyalty points for existing customers, so that they remain loyal to your brand.
Also Read: The Ultimate Guide To Those The Best Digital Item For An eCommerce Business
5. Underestimating The Money You Need
Very often, entrepreneurs in their zeal to get started, launch their business with their savings and other funds that they could manage to scrape from friends and family. The result — they run out of money before they could get started.
What you need to do is draw up a business plan, identify the expenses, project the working costs for the first year and look for ways to raise the funds. This way, you don't end up scrambling for money at the last minute.
If you are worried that banks and other traditional lenders won't help you, then check out alternative lenders like Indifi, who offer hassle-free, quick business loans for entrepreneurs and small businesses.
Apply For eCommerce Loans Online
Yes, it's notoriously difficult to make your online store a thriving success. But, that doesn't mean you cannot do it. Hopefully, this article helps you stay clear of some of the worst mistakes. Above all, don't try to compromise quality and service, just because you don't have sufficient funds. Check out popular business lenders like Indifi, to pick the right loan that suits your specific requirements and make your online store a smashing success!