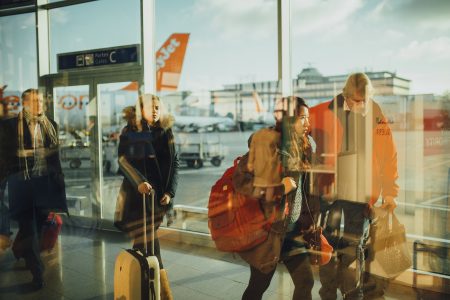 According to insights by Adobe Digital on the travel industry – nearly 41% of business travelers and 60% of leisure travelers make travel bookings online. So, where does this leave traditional travel agents? What should they do to stay relevant?
Travel agents today face stiff competition from online travel agencies. To gain an edge over competitors, travel agents have to adjust and upgrade their approach to cater to the specialized needs of today's modern travelers. Being aware of industry trends and technology, helps travel agents provide clients with unique and customized traveling experience.
Here, in this post, we help travel agents decode the latest travel industry trends to help them adjust their business approach and strategy.
5 Trends For Travel Agencies To Implement In 2019
1. Provide Customers With Mobile Apps And Chatbots
Recent travel industry trends reveal that the majority of travel bookings – flights, hotels, activities, and car rentals are made using mobile phones. Start by building a mobile app for your travel agency. The app not only helps customers finalize their bookings but can also provide customers with a single interface, where they can manage every aspect of their upcoming trip. When combined with beacon technology, mobile apps will be able to provide customers with relevant suggestions based on their location.
Offering chatbots for customer support is one of the biggest trends in the travel industry. AI-enabled chatbots can sift through large volumes of data to provide customers with rapid and relevant responses to queries and problems.
Also Read: 5 Reasons For Travel Agencies To Seek Business Loans
2. Attract Customers With Modern Technology Like AR And VR
VR and AR are two of the most promising tech trends in the travel industry. With VR, you can help customers check out different tourist hotspots digitally, helping them decide whether they would like to visit a place. AR is another related technology, which augments a person's surroundings.
The biggest advantage of both these technologies is that they are easy to implement and help your audiences decide whether a place is worth visiting before they make a booking.
3. Attract Niche Travelers With Specialized Offerings
Travel agents are looking to capture a niche audience by providing them with niche services. For instance, you can come across travel agents who specialize in Disney vacations for families, cruise travel agents and so on.
Even with the rise in online booking, travelers still find it difficult to get information, avail discounts and deals, for niche travels like safaris, eco-tourism, solo backpacking amongst others. Niche travel agencies meet this demand, by providing customers with niche experiences.
Also Read: 5 Must-Dos For Travel Agents To Win The Race Against OTA Platforms
4. Offer Pan-India Services
Just a few years back, travel agencies were restricted based on their location. For instance, a travel agent in Pune was primarily focussed on making travel bookings for customers from the city. With the rise in online booking, today's travel agents have widened their target audience.
Most travel agencies today no longer restrict customers based on their location. A travel agent in Mumbai can handle the travel itinerary of a client from Kolkata and so on.
5. Avail Specialized Loans For Travel Agencies
For years, travel agencies had a hard time availing the right funding for their various business requirements. Traditional lenders like banks required collateral and the loan process took several weeks (or even months).
Today, there is easy availability of a wide range of specialized loans for travel agencies, thanks to digital lending platforms like Indifi. Hiring staff, purchasing new equipment, investing in modern technology, expansion, renovation, payroll management – are some of the top reasons why travel agencies seek loans.
Embrace The Latest Trends And Race Ahead
To stay ahead of OTAs, travel agents have to refine their business approach, incorporate the latest trends, to provide clients with enhanced travel experiences, and to boost overall revenues.