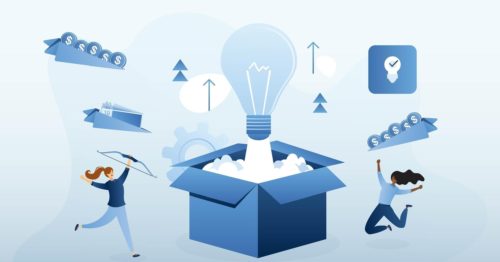 While talking about Women Entrepreneurs, how can we forget about the founder of VLCC, Vandana Luthra, and the founder of Nykaa, Falguni Nayar? These women set the bar of women's business to unexpected levels, and we all aspire to reach through it. Keeping their milestones in mind, many women started their small businesses.
Few renowned small businesses are home bakery, writing, customized cosmetics, herbal products, herbal eatables, etc. The list is never-ending if we talk about the success of women entrepreneurs. In the article, we will discuss the great tips on starting a small business and why it is important to start a small business for women.
What is Small Business?
A small business is a privately owned corporation. It can be partnership-based or a sole proprietorship company with few employees. They either provide service or retail operations like bakeries and small manufacturing units. This type of business generally requires a small investment.
Also Read: 5 Grants For Women-Owned Businesses
Reasons why women need to be Women Entrepreneurs
Deciding what to do for independency is the competitive question now. Women are often guided to manage the chores indoors. Those words are rare in the city and more in the outskirts. Independency and entrepreneurship for women are a blessing. A few reasons why to be the CEO of a small business are:
Motivation Fuel: Running a small venture by yourself is a constant motivation fuel for each one of us. Following your dreams and becoming the next renowned women entrepreneur is phenomenal. Also, through this, you can stay active all the time to complete the task.
Stand for Non-Profits: Most satisfactory part of becoming an entrepreneur is involving in social work. You can be a part of social society and can support many NGOs. You can also set up a small business to solve a problem in your community.
Financial Independence: You will get some cash inflows and cash outflows with a business start. You will get financial comfort. There will indeed be some off time, too, where the company may generate a loss. But with the tips mentioned below in this article, you can make sure that your small business doesn't fall off.
Job Security: Climbing the corporate or multinational company ladder is real. You will always be uncertain about your promotion or termination. In short, your financial independence is in someone else's hand if you are not choosing a small business. With a small business, women entrepreneurs will have the liberty to continue the business till they want. You can also provide jobs to other friends or members of your family.
Also Read: Top 5 Nationalized Bank Loan Options For Women Entrepreneurs
5 Outstanding tips to Start a small business for women entrepreneurs
Before procrastinating a complete blunder about your small business, make a small note of the points mentioned below. We want women entrepreneurs to grow, and with the tips mentioned below, they can successfully start their small businesses:
Become the Face of your company: This will be your small business; therefore, you should be the Face of this small business. You will have a social media profile that is viewed frequently. Keep posting about your success with you in it. This will allow others to know where they are investing. You will impact others by being a strategic leader and bold lady.
Do not entertain imposters: Do not ever listen to single imposters. Listening to imposters will be deliberating for you and your business. The person who second-guesses you and your success will give you anxiety and not progress. Imposter syndrome usually holds back people of high calibers, and they are mostly our closed ones. Be confident with what you are starting and stay focused.
Focus on building a strong team: Surround yourself with people who want to learn and who are professional. Do not sit around in a crowd that is unaware of the feeling of success. Building a strong team will lead you to success. Doing everything on your own is not possible; therefore, delegating your tasks is as important as your time investment. It is recommended to identify the three most important facets of the business. The three facets are:
Production Management: The production team has to be experienced and well-organized. They are required to be well-accustomed to your business products and their production techniques. They should know how to complete the task and delegate it.
Finances and Budgeting: Preparing the budget and adhering to it is essential. For small businesses budgeting somewhere gets out of hand. With a good finance team, prepare your budget and good finances.
Digital Marketing: This is the most important part of any business now. Having a great digital marketing team now decides your social and web presence. Hiring a person who is excellent and willing to go excellent in this is crucial.
Also Read: 9 Schemes For Women Entrepreneurs In India
Connect with multiple brands with women entrepreneurs: There are many women entrepreneur networks, but finding the focused one is beneficial. With the help of a networking group, get the game-changing advice and relationships that help you scale your business to the next level. It may happen that women in the network have already crossed the stage where you are stuck. The network will help you connect and communicate with others.
Have Patience; it takes time: Before starting Sugar Cosmetics, Vineeta failed many times. She made sure to launch it, and now it's a business of crores. Good things take time and will require consistency. While building a small business, remember every small step count, and you have to take those small steps. There is no jumping and grabbing the last step. With a small business, you are also building a women entrepreneur in you. Give her some time, train her and be the best when the time comes.
Also Read: Top 5 Government Schemes That Have Helped Budding Women Entrepreneurs In India
Conclusion
In the 21st Century, being one of the women entrepreneurs is important, as independency is important. As per the recent statistics, it is clear that females hold over 90% of small businesses. 1.3% of female hold medium to large business while male entrepreneur holds 3.3%. The only constant motivation here is belongingness and independency. Be the one among this evergreen crowd and make yourself proud.