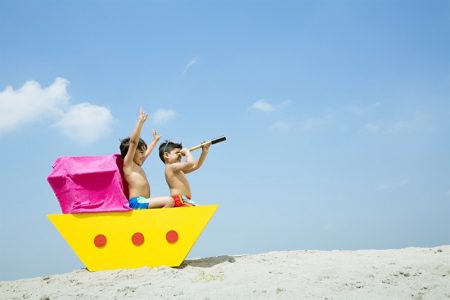 From train tickets to flight tickets, and from local holidays to exotic ones, the digital-savvy customers of today, can plan their travel on their own. What does this mean for travel agencies and tour operators?
Does it mean their business will die a slow death? Well, no! According to a recent report, the number of respondents who stated that they use a travel agent to book their vacation has gone up in the last few years. And, surprisingly tech-savvy millennials make up for a vast majority of the clientele of travel agencies.
This is because more and more young travelers believe that booking a vacation with a travel agent is worth it if it gives them more personalization and value.
With that said, travel agencies no longer can afford to do the same thing as their hundreds of competitors. To stand out from the crowd, travel agencies have to provide value-added services to their discerning customers.
Here, in this article, you can find the best tips to help your travel business grow while remaining profitable.
Tip #1: Focus On Your Target Customers
You cannot hit the bull's eye, if your aim is all over the place. Start by sharpening your focus. Identify your target clientele: Do you provide travel services suited for business travellers or families? What is the geographical location you're targeting? What's the spending potential of your target audience?
Identifying and focussing on your target customers is one of the most essential steps to boost your sales volumes and improve ROI.
Tip #2: Identify Your Speciality
What's your USP that makes you stand out from the rest? What's the one service that your customers seek you out for? Identifying your speciality helps you to build on it, thereby hooking in your target audience.
Tip #3: Hire the Right Team
The success of any travel agency is dependent on its team. Travel is a highly personalised industry, meaning you need the right team onboard to connect with your customers. Hire the right qualified staff who are passionate about the job.
Once you have the right team, the next step is to invest in them. Training, mentoring, incentives and employee perks are some of the ways to retain talented staff and to build loyalty. If you don't have the required capital for all this, you can check out various business loan options like a line of credit to fund these expenses.
Also Read: The Top 5 Trends For Travel Agencies To Implement In 2019
Tip #4: Go Social
Today's young travellers spend most of their time online, watching and sharing the travel memories of each other. And what better way to connect with your target audience than social media?
While it's free to create social media accounts for your business on various platforms, you need to hire the right social marketing team to develop and customize an effective social media strategy for your business.
Use the funds from a line of credit to hire an efficient digital marketing team to boost your online marketing efforts.
Tip #5: Leverage Mobile
Today, we live in a fast-paced digital world, where everyone is hooked to their mobile devices. From reading reviews to making the final booking, everything happens on a mobile device. Start by building a responsive mobile site for your business.
Ensure that your customers can reach you easily right from their mobile devices. Mobile apps, travel videos, mobile-friendly websites are some of the ways to boost your sales.
Don't Let Your Travel Agency Stagnate Due To Lack Of Capital
Growing and building your travel agency requires plenty of capital. Whether you're looking to hire new staff, promote your services with a marketing campaign, optimize your business website — you need funds.
Don't let your business suffer due to lack of cash flow. Instead, avail easy, convenient and flexible business loans from Indifi and make your travel agency flourish.