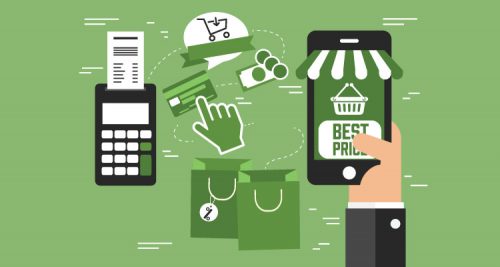 Indifi-a combination of the words India and finance- aims to connect small businesses looking for finance, and lenders looking to tap a new segment of borrowers.
"It's more a vote for entrepreneur ship than a vote against venture capitalism," explains Alok Mittal, chief executive officer, on his second shot at entrepreneur ship through debt-financing platform Indifi.
Mittal had earlier co-founded recruitment portal jobsahead.com in 1999, which was bought out by monster.com in 2004. A year later, Mittal left to join venture capital fund Canaan Partners, and was heading its Indian operations till last year.
Indifi-a combination of the words India and finance- aims to connect small businesses looking for finance, and lenders looking to tap a new segment of borrowers.
This, Mittal says, will help helps smaller companies gain easier financing and reduce marketing costs for lenders.
In a free-wheeling chat with moneycontrol.com, Mittal says he toyed with ideas in the education and healthcare fields before settling on debt financing.
He feels debt financing market in India is broken and there exists a USD 380 billion debt financing gap in India's micro, small and medium enterprises (MSME ) segment. So, there is lack of access for small businesses in terms of institutional financing, he says.
"There are certain drivers that are coming place in this business which did not exists five years back," says Mittal on why he chose debt financing over other ideas.
"The emergence of large supply-chain anchors is a relatively new phenomenon, irrespective of online e-commerce like businesses or offline businesses such as distributors and consolidators in a conventional supply chain," says Mittal.
Indifi's business model is to approach large companies, supply-chain anchors who already have a lot of small business vendors or dealers.
"We then leverage that business relationship both for getting access to small businesses and also data regarding the small business," explains Mittal.
Banks and non-banking financial companies (NBFCs) then tell Indifi what kind of loans are they interested in and the company assesses those loans at its end to see if the criteria is met.
Read More: Why eCommerce Players Need A Strategic Partnership With Insurtech
"Only if they meet their criteria that is when that application is forwarded to a particular lender. This whole process of comparing what they are interested in and the process of match-making at our end all of that process is automated. It is a fairly quick process once the data is in," says Mittal.
Indifi helps lenders, including banks and NBFCs, in creating credit models that utilize new data sources such as business transactions involving the prospective borrowers.
Indifi right now is facilitating loans in the Rs 1–50 lakh range and Mittal says it can bring down the marketing costs for financial companies by at least half.
The large SME financing market, Mittal admits, will attract the attention of multiple startup. The challenge then for those companies, including Indifi, he says will be in how well it can solve the pain-points of its customers , "in terms of accessibility of finance, right product design, turn-around time and convenience."
Mittal says he hopes to get 5–6 lenders onboard within a year of operations. But that isn't the most important achievement the company is slogging towards. Mittal says staying relevant in the lending market through its approach is much more critical for now.
The company that has already tied up with two financial institutions recently tied up with taxi hailing app Ola to provide easy access to drivers for personal loans. Mittal hopes to expand as well as grow the list of segments over the next 12–24 months.
Apply For eCommerce Business Loans India
In its first year of operations, the company raised an undisclosed amount of funding from Accel Partners and Elevar Equity. Mittal says the company doesn't need any more capital and is adequately financed to achieve the goals the company is set before itself.