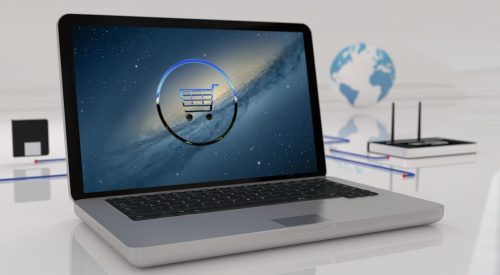 Understanding and fulfilling client requirements are the prime objectives of every business which seeks to make a product that fixes their clients' issues. Customers usually expect immediate and customized solutions offered to them. And with the advent of the FinTech revolution, eCommerce businesses are now able to fulfill all client demands in this highly competitive era.
Why eCommerce Players Need A Strategic Partnership with Insurtech
Rewarding Loyal Customers
Many businesses consider loyal clients as the gold standard. Acquiring new customers costs 500% more than to keep the present ones. Moreover, repeat purchasers possibly spend 33% more than first-time clients.
Online marketing has made shopping easier for consumers. But this has a negative impact on client loyalty also. Businesses need to work more than to keep clients returning. However, brands can derive client loyalty rewards by offering amazing customer services. And strategic utilization of insurance partnerships helps eCommerce businesses to develop and scale their businesses.
To Develop And Scale Their Businesses.
Teaming up with the insurance providers helps eCommerce businesses develop while providing advantages to clients. Furthermore, they grow an alternative revenue system without requiring doing research. Earlier, eCommerce businesses didn't want to relate themselves to the insurance field. But now with the rise of Insurtech providers, eCommerce firms can use it to provide superior client services.
Also Read: It's Time To Grow Your E-commerce Business With Smart Syncing Technology
The Legacy Of The Insurance Sector
Prior to exploring how teaming up with Insurtech can benefit an eCommerce business, you should explore the traditional challenges of the insurance sector. As with numerous traditional institutions, previous insurance providers were perplexed with inexpert tech which prevented client service.
The biggest incapability preventing client service is the dependence on manual procedures. These need insurance employees to complete bank details, claim payments and other admin functions manually. And when you ponder that worldwide insurers operate across currencies, legislation, time zones, and languages, this can postpone procedures further.
This dependence on manual systems sometimes makes delays in payments claims. The basic time for this claim is up to 20 days. And that's very long to leave a client with no payment if something wrong's happened. This is not only insurers' fault but also can be banks' fault due to their slow process of notifying payees regarding payment failures. These traditional insurers don't put their clients first and favor inflexible terms and exclusions.
Also Read: 5 Powerful Ways To Fund Your E-Commerce Venture
The Arrival Of Next-Gen Insurtechs
Fortunately, the arrival of next-gen insurance providers using technology can change the sector for the better. The Insurtechs consider their clients as the first priority, so they are best to team up with the client-centric eCommerce players. Clients prefer customized insurance coverage. Insurtech firms have understood this and are providing customizable coverage at the point of buying.
Some Insurtechs apply AI systems for optimizing their insurance product suggestions. This helps clients choose the right insurance at the best price. Due to newer technology, customers find it easier to make adjustments. Traditional insurers find it hard to make enhancements to tech which is just not fit for reason. Due to this ease of adjustment, Insurtechs can make sure product fit and the best-optimized pricing.
Since these Insurtechs start to appeal to the clients' market share, incumbent companies are looking to them for inspiration. Teaming up with tech-led insurers help them to access new channels and offer clients a better experience and service. And this offers long-term perks for the entire insurance sector. The next-gen insurers are utilizing technology for automating claims payments. Now they can provide immediate claims payments, making sure the client is not leaving.
Also Read: 5 Clever Ways To Boost The Sales Of Your E-Commerce Store
Associating With Right Insurtech Partners
Integration with the right insurance provider can help online retailers expand their services and offer superior client service. A wrong partnership could damage the relationship of your loyal clients with your brand for sure. Follow these tips to associate with the right Insurtech partners:
· Always give clients maximum importance. Offer a seamless client experience and extra business advantages can follow later.
· Seek an insurance provider who is able to make the right customer policies. The insurers providing off the shelf policies are not better than legacy insurers. Ask the Insurtech firm whether it can create and distribute policies which can be tailored for the product you are selling.
· Insurers who utilize a client-first approach basically have higher NPS scores for client satisfaction. Unlike the legacy ones, modern Insurtechs concentrate one NPS as a basic metric and some have scored in the 60s or 70s. Teaming up with an Insurtech which is client-centric and handles the whole procedure will make sure you provide a great client experience.
· Make sure their quote and insurance buying procedures are combined into the buying experience through APIs. This must be a smooth experience because you want your clients to be capable of purchasing their insurance without leaving your site.
Apply Business Loan For Online Seller
Bottom Lines
If you are an eCommerce business seeking to raise funds to provide superior client service, you can borrow an unsecured loan for eCommerce business from Indifi. While doing so for raising your loyal customers, integrating with an Insurtech firm can be an attractive way out for you.