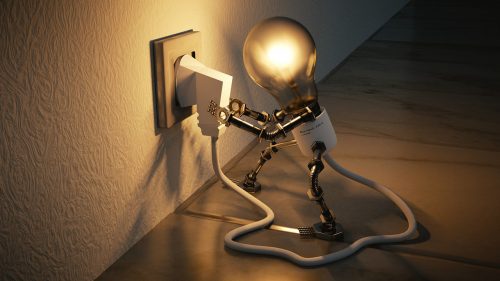 Many businesses struggle to make profits and grow. Very often, the reason for this is not lack of customers or an innovative product or service, but the lack of "Working Capital Management Skills."
Yes, the working capital is the life and nerve centre of your business. Let's explore, what is working capital and why it matters to the success of your business.
What Is The "Working Capital" Of A Business?
Simply put, it's the cash in hand to meet day-to-day expenses/ operations of a business. Technically, it's difference between the current assets and liabilities.
The formula to calculate working capital = Current Assets — Current Liabilities/debts
Also Read: Five Ways Working Capital Loans Can Work For Your Business
Why Working Capital Matters?
It works as an indicator of the efficiency, liquidity and overall health of your business. When a company doesn't have sufficient working capital in hand, to meet its day-to-day obligations, it could lead to legal troubles, liquidation of assets, financial insolvency and even bankruptcy.
Thus, it becomes crucial to have adequate working capital, for smooth functioning.
Here, is a step-by-step guide on how you can efficiently manage working capital, thereby leading to the success of your business:
Step 1: It All Starts With Assessing Your Current Position
Start with a comprehensive analysis of all incoming and outgoing assets. Once you start monitoring, you can identify potential trouble spots like payments that arrive consistently late, and invoices that have been sitting way past the due date.
Get your entire team on board, right from the top management to the people in charge of collecting outstanding and making payments.
With continuous monitoring of baseline metrics and other varying factors, you begin to develop a working capital management strategy that suits your situation.
Step 2: Create An Action Plan
Once you've gathered the data, it's time to take some steps in the right direction. Start by developing a plan that can be rolled out in phases. This is because making top-to-bottom changes at a single go is not only challenging but could end up throwing a hammer in the entire operation.
So create small, practical and measurable action plans with target dates and accountability. Here are a few key measures to include in your action plan:
· Streamlining of supply and manufacturing chains
· Closer collaboration with customers and suppliers
· Better communication and coordination between supply, manufacturing, logistics and planning processes
· Optimisation of billing and cash collection mechanisms with more effective management of payments
· Look to implement a more robust supply chain management policy
Also Read: Using Your Equity To Finance Working Capital? Here's A Better Alternative.
Step 3: Look To Boost Your Working Capital With Loans
Limited working capital can severely cripple the growth of your business. It impacts all areas of business, right from inventory purchase to making supplier payments and much more. So, make sure that working capital (or rather the lack of it) doesn't throw you off your growth curve.
Instead of having to do with limited working capital, try to boost it by availing external debts. Digital lenders, like indifi offer you an array of services like invoice discounting, a line of credit, merchant cash advance and several others, that help you get an instant loan quickly to boost your working capital.
Apply For Working Capital Business Loan
Wrapping It Up
Use the practical management steps listed here to boost your working capital, and improve the operational and financial efficiency of your business, thereby increasing your revenues.