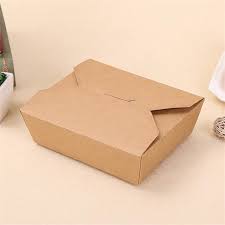 Overview of the P&C industry:
Container Shipping Market
In 2019, the global container shipping market was valued at $8.70 billion and is projected to reach $12.08 billion by 2027, recording a compound annual growth rate (CAGR) of 4.3%.
Shipping containers are built to meet the specifications and enactment of international standards formulated by the International Organization for Standardization (ISO).
Container Manufacturing Market
Currently, India's container manufacturing industry is in its infancy. China is still the world's primary supplier of shipping containers. We are now witnessing a slowdown in the supply of containers from China. As a result, investors from both national and international markets are interested in India's container market.
The leading Indian container manufacturing companies include DCM Hyundai Ltd., J.K. Technologies Pvt. Ltd., and AB Sea Container Pvt. Ltd.
Also Read: Everything About FMC Business Plan
Packaging Market
It is estimated that the packaging industry in India will register a CAGR of 26.7% during the period 2021-2026. During the COVID-19 pandemic, most developed countries either burned waste paper or disposed of it in landfills. Consequently, Indian paper mills are facing a crisis of raw materials.
In the Packaging & Container ('P&C') industry, food and beverage products, household goods, and pharmaceutical products are primary sources of revenue. A wide range of international customers is served by P&C producers.
Market environment:
The P&C segment follows the broader economy because sectors such as food and beverages and household products contribute the most to business activity. The market environment of the P&C industry can be explained as follows:
In the case of a healthy economy: When the economy is prospering, consumers and businesses have more discretionary incomes, and the demand for products, such as proprietary products, is robust, thereby enabling P&C companies to make great profits.
In case of economic stress: When the economy is stressed, consumer and commercial spending fall, and volumes tend to decline. In such a context, simple and low-margin P&C solutions are likely to dominate. On the other hand, a well-diversified company in this industry usually does well in an economic contraction.
In terms of high-end solutions: Because most of their products are commodity-like, the food and beverage and household products industries can use environment-friendly packaging and containers to reduce their costs. To be competitive, companies that operate in technically specialized markets, such as companies from the healthcare and pharmaceutical industry, need high-end solutions tailored to their products.
A domestic company that offers high-end solutions generally enjoys a dominant position in the markets it serves. In these firms, acquisitions and mergers tend to be small, bolt-on deals.
Cost and expense control:
The industry's participants are largely price competitors, especially in the food and beverage sector. Thus, being competitive in the market requires that you keep a disciplined cost structure. To improve operating margins, managements have tried to streamline all aspects of the manufacturing process over the years, and companies are using measures such as "Lean Manufacturing" and "Six Sigma" for better efficiency and quality control. This leads to an increased profit and cash flow.
All market players in the P&C industry require a wide capital base to incorporate the business. In addition, these players keep the debt ratios in the mid-double-digit range.
Also Read: Implementing A Drug Store Business Plan In 2021
Business plan:
Containers Business Plan:
The following steps should be considered while incorporating a shipping container business:
Business plan/structure: The business plan shall/may consist of the following components:
An executive summary explaining why the owner is writing a business plan.
A section that states that the company is looking for partners or investors.
A financial section that includes accurate and timely forecasts of the business, which is important to obtain additional funding.
Assessing the competition: The business owner needs to study its competitors and assess their strengths and weaknesses. This strategy is useful for business owners as they can differentiate their business from the competitors.
Certifications, licenses, and insurance: As a company that transports items around the globe, it is important to secure an appropriate number of licenses and certifications, such as the sea license and the air certification of the new company. Furthermore, the company should also provide its employees with coverage as well as marine insurance.
Establish contracts: After securing licenses, the company can start bringing in money, and the most appropriate way to do this is to procure long-term shipping contracts or letters of intent from several companies.
Also Read: Business Plan For Mobile Store
Packaging Business Plan
The following steps should be considered while incorporating a packaging business:
Choosing a niche: The basic requirement to start a packaging business is to choose a niche, as different packaging methods are required for different items.
For example:
Food & beverage: The packaging should be suitable for milk, juice, and raw or cooked food, etc.
Cosmetics: The packaging should be suitable for body lotions, essential oils, etc.
Business strategy: Having a business strategy is important for the business's success. This strategy should include a detailed examination of a business plan, finalizing packaging needs, workflow, and delivery costs.
Registration: To be incorporated as a legal entity, the company should be duly registered with the Registrar of the Companies per the Companies Act, 2013. The business owner should choose the type of business, such that the company may be incorporated as a limited liability company or a partnership or as a private limited company.
License: The license requirements differ from state to state and depend on the product type. For instance, if the company is incorporated in the 'food and beverage sector,' then an FSSAI license would be required.
Location: It is necessary to provide evidence of an address when registering the location of the packing unit and to take precautions regarding the location of these businesses since many of the items being packaged are perishable.
Also Read: Agriculture Business Plan
Actions for packaging companies to consider:
The COVID-19 pandemic has adversely affected the packaging industry. Prior to the pandemic, the packaging companies were bringing innovative eco-friendly packaging technologies that were reusable, and biodegradable. However, during the ongoing pandemic, concerns about reusable packaging's hygiene and safety temporarily slowed supply chain progress for the packaging industry.
Also Read: Petrol Pump Business Plan
Therefore, packaging companies now need to consider the following actions:
Create crisis-response centers that can guide the organizations and serve as the point of contact for information during a crisis. Apart from aligning the stakeholders, the center can manage the associated risks and responses.
Keep a track of health risks over their intranet, post notices at the entrance to the site, and conduct training sessions on how to handle such risks regularly.
Provide all the necessary personal protective equipment, including but not limited to, masks, gloves and sanitizers.
Depending on operational factors, implement targeted processes and policies, such as checklists, new travel and meeting guidelines, and divide teams into shifts.
The leadership teams of such companies should take steps to understand and evaluate the production-packaging flexibility and ensure that the company's financial health is stable.
Develop a recovery plan that incorporates financial resilience, operational plans, and strategic customer-focused investments, such as understanding how COVID-19 will affect particular customers' substrate choices.