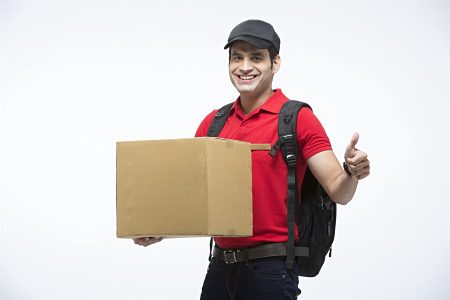 Whether you have recently launched a brand-new e-commerce store for your business, or have been running an online store for years, all businesses have plateaus and declines. This is the time to revisit your strategy and tactics.
Your previous sales-boosting strategies may have worked at some time, but they need regular tinkering to keep up with changing online consumer trends.
Here are some smart and innovative ways to boost online sales and increase your revenues.
1. Order Products In Bulk And Reduce Overhead Expenses
Very often, small businesses make the costly mistake of not buying bulk, due to lack of capital. They don't have the necessary funds to purchase inventory at wholesale prices. The result — they miss out on discounts and other incentives offered by suppliers to wholesale merchants.
The smart strategy here is to boost your capital and operating cash flow by borrowing from digital lenders like Indifi, who offer a wide array of business loan products.
Use this amount to buy your products in bulk, enjoy better discounts and provide products at competitive prices to customers, thereby boosting sales.
2. Invest In High-Quality Photography
This is one of the most underutilised and overlooked strategies. An excellent product photograph of the best quality can subtly persuade your customers to click on the "checkout" button.
One of the biggest benefits of brick-and-mortar stores is that customers can touch and feel a product before making the buying decision. While that isn't possible with an online store, you can attract your target audience with high-quality photos.
Use high-definition images, 360-degree product photos to help your customers see even the tiny details of your product. Additionally, adding small videos that show real-life usage of your products on a model is a great way to persuade your customers to click on the "Add to Cart" button.
Also Read: Role Of Technology In Making Retail Stores More Meaningful In The eCommerce Age
3. Add Quality Product Descriptions
Another biggest mistake made by e-commerce stores is that they don't focus much on the product description. When you enter a physical store, a trained salesperson will explain the product and highlight its unique features.
The product description is what does this online. Instead, of considering it as a filler to fill up the space on your store, hire qualified content writers or outsource the job and come up with accurate and appealing product information.
Grammatical errors and spelling mistakes are a big No-no. And, remember that you needn't pepper the product description with jargon or adjectives. Keep it simple for the maximum impact.
4. Encourage And Promote Reviews
Reviews are an integral part of an online store and a vast majority of product users will not purchase something, unless they read reviews from previous customers.
According to a survey by BrightLocal, 85% of respondents stated that they trusted online reviews as much as recommendations from friends, and consumers read an average of 7 reviews before they could trust a business.
Make it easy for your consumers to write reviews about a product and provide them with small incentives like free shipping on their next order, if they coin a review. Such offers help to get the ball rolling.
Also Read: Why eCommerce Players Need A Strategic Partnership With Insurtech
5. Include Cash On Delivery
In spite of the move to digital transactions and increase in cashless payment options, a large number of Indians are still hesitant to pay for products online using digital prepayment methods.
The main reasons for this are — lack of trust in the merchant, or not being comfortable sharing their card and bank details on online portals.
Don't lose out these customers. Instead, provide them with "Cash on Delivery" method to pay for their orders.
Final Thoughts — Online Commerce is Tricky, but with Smart Moves you can Win Big
Today, starting an e-commerce store or selling your products online is easier than ever before. But, what's increasingly challenging is competing for your share on the online marketplace pie. Increase your working capital with the help of digital lenders like Indifi and make use of these smart strategies to boost your sales and increase revenues.
Apply Loan For eCommerce Business