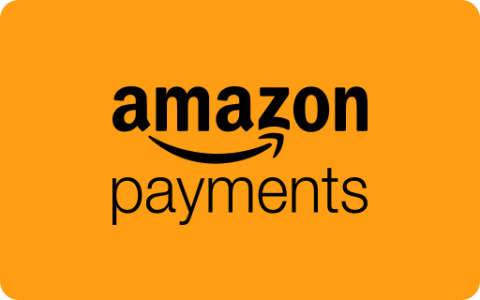 Amazon has been doing wonders making our jobs easier. It is one of the leading online services in India and abroad. Amazon has taken the reigns from television networking to shopping, finance and library to music as well. Subscriptions and payments, when managed well give you a seamless experience of being a part of the Amazon family. So, how are payments managed on Amazon? Here is a detailed guide to explain the particulars.
Getting the basics of Amazon payment right:
Amazon payments is an online portal or wallet that has been developed to make the most of smooth transactions of money, be it personal or business transactions. Irrespective of whether you are using the account to buy books or music or for business transactions, the Amazon payments app, built for mobile devices, can be used for various e-commercial purposes.
Also Read: How Do Excellent Reviews On Amazon Lead To Increased Business?
Key features of Amazon Payment:
Here's why you should have an Amazon payments Account:
Trusted by millions: Amazon has reached the farthest corners of the world and has millions of subscribers.
Easy payment options: Amazon customers can easily make payments using the information stored securely in their Amazon accounts. You can have multiple payment options, of which you can choose your default payment choice. You can add payment options according to your requisites.
Increase sales: You can optimise on those buyers who are otherwise reluctant to give you their card details. Amazon is a trusted app with high encryption and security.
Earn customer trust: Secure payment portals for customers can largely increase your sales since they are assured that their payments are made securely via trusted channels.
Protection from fraud: With sophisticated, in-built fraud detection technology that is used by Amazon gateways, make payments safe and easy at no additional cost.
Lower Cost: With no additional fees and low, volume-based pricing, you can pay minimal costs. All transactions are transparent with no hidden or additional charges that you are not aware of. There are no additional costs for monthly usage, subscriptions, setting up, cancellations or unused authorized payments.
The checkout process on Amazon is real-time. Amazon's customised promotions also give your customers offers based on their past interests, which gives you better chances to retain Amazon customers loyal to you.
Also Read: Best Ways To Negotiate Terms With Amazon
How do your customers benefit from this?
Convenience: Customers can store their information in their Amazon accounts so that they can complete purchases with ease, without having to repeatedly dole out information such as shipping address, card details, and so on. Amazon customers can also pay using Amazon's one-click feature.
Trusted and transparent check-outs: Secure and familiar, checkouts are updated and tracked transparently. This feature is available on mobile devices as well as desktop sites.
Co-branding options: You can additionally add your logo to the Amazon payment page during payment.
Purchase protection: Your customers can confidently buy from Amazon page knowing well that your purchase and transactions are completely safe under the Amazon A to Z Guarantee when they shop online.
Also Read: Amazon Dashboard – Platform, Quicksight, Enables Dynamic Data Management
Amazon Payments have always kept the customer interests in mind, inclusive of the seller's needs, prioritized. It is a great tool for personal usage as well as business payments.
While some wallets have a maximum limit for financial transactions, Amazon payments do not have a limit. The maximum amount of money that can be transferred is the principal amount in your account. This is one of the key features that make this app worthwhile.
Also Read: Operational Cost-Cutting By Being On Amazon
Amazon offers a range of services that can easily be subscribed to, without the need for tedious and repeated payments. This makes Amazon one of the best options to buy and sell services.
This guide has discussed how payments are managed on Amazon. With easier payment options, Amazon's popularity is on a steady rise. For more information and specific queries, do get in touch with Indifi, an end to end solution provider for small startups as well as high flying businesses.